This is the Best Moist Carrot Cake Recipe we've ever cooked — and it is also quite simple to put together. Dessert is usually  has been served is carrot cake around here, but with the success of this Carrot Cake Recipe,  I've stopped asking what  people want. This will always be the case!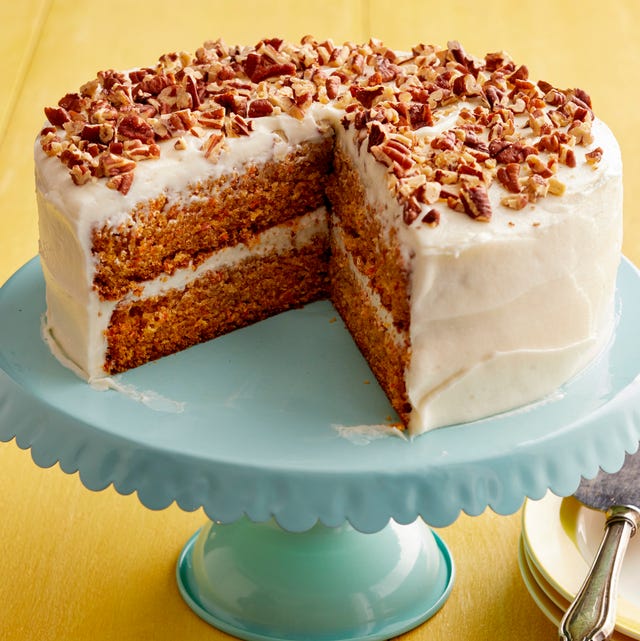 You can crank this out more quickly and effortlessly without all the sophisticated machinery.
Best Moist Carrot Cake Recipe Success Tips

Line your Carrot Cake pans with parchment.

Preheat the oven to 350°F (180°C) and place your pans of baked  good on a big baking sheet with parchment. Cut out the circles with a graph, starting at the very bottom of the pan using a pencil. Wipe the pan and the pan clean the pan. Paper made from parchments guarantees that  the cakes won't cling together.

Make Your Carrot Cake ahead.

One of the best things about carrot cake is that it improves after a day, even if it was freshly baked on  the first day. The wetness is there, but the flavours blend together. The cheesecake fills in the gaps, and is  filled with cream cheese, which hardens, and the finished with more buttercream icing. That's just fantastic!  It's best to create the cake 1 day ahead of time and let it rest overnight before you ice it.





Before serving, uncover and let it return to warm to room temperature or keep covered in the refrigerator, whatever you want.

Use freshly grated carrots.

Peel and grate them by hand.
Ingredients
Cake
Frosting
Let's Make Carrot Cake Recipe!
Step 1
At prepare the oven for this dish, set it to the proper temperature of 350 degrees Fahrenheit (175 degrees C). 

Select a 9×13 inch baking pan and grease and flour it.
Step 2
Beat the egg and sugar together in a large bowl. Stir in the vanilla to create an egg custard. 

Maintain a consistency by using baking soda, baking powder, flour, and cinnamon. 

Add the carrots to the pot. 

Add in chopped pecans 

Pour the sugar into the sugar into the prepared pan.
Step 3
Insert a toothpick into the middle of the bread; it should come out clean after it has been baked for 40 to 50  minutes in a preheated oven. 

When done, let to cool in a pan for 10 minutes on the countertop, then place in the refrigerator until cooled  fully,  then put in the refrigerator to chill entirely and let to set.
Step 4
To make the buttercream

: in a bowl, mix 1 teaspoon of cream cheese, 1/2 cup of confectioners' sugar, and  a pinch of salt until smooth. 

Beat until the mixture is smooth and creamy until all lumps disappear. 

Add the pecans to the mix and stir well. 

Let the cake stand in the refrigerator overnight to chill.