This Pineapple Upside Down Cake Recipe is smooth and buttery,  with a caramelized brown sugar pineapple and  cherry topping.
Its juices soak into the cake, giving it an even richer taste and texture. This nostalgic cake is served upside down and  is wonderful any time of year, using canned pineapple and maraschino cherries as the main ingredients.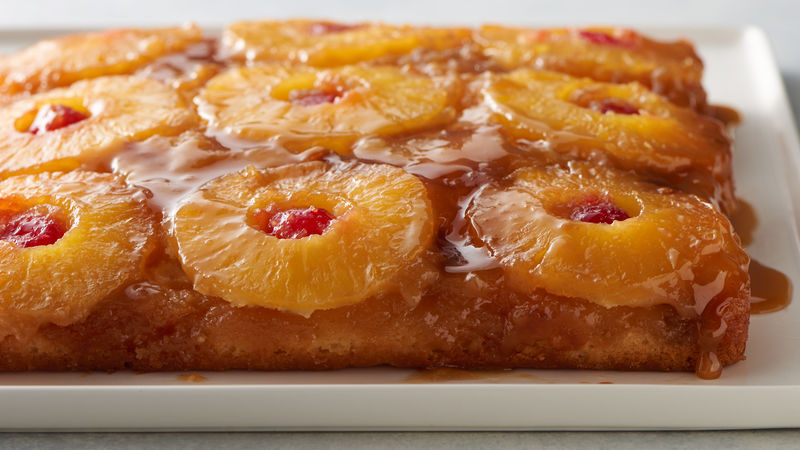 I like learning new things in the kitchen and am always striving to enhance my skills. With consistent practice, I'll be able to provide you with the greatest recipes possible. This is a fascinating article!
Pineapple Upside Down Cake Recipe
Pineapple Upside Down Cake Recipe has a tendency to taste too watery, and the directions are seldom stated  correctly. 
The use of creamed butter instead of melted butter, cake flour instead of all purpose flour, all white sugar instead of brown sugar + white sugar, and egg whites ensures a significant textural change. 
We'll also leave out the pineapple juice in the cake mix since it typically results in a soggy crumb. (The pineapple  topping has a lot of pineapple taste!)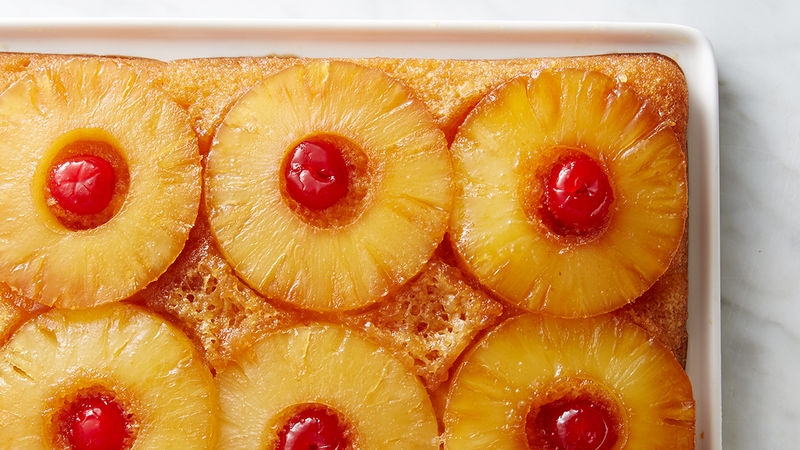 Pineapple Upside Down Cake Recipe Ingredients
Instructions
Step 1
Preheat oven to 325 degrees F (165 degrees C).
Step 2
1/2 cup butter, melted over very low heat in a 10-inch heavy pan with a heat resistant handle (I use a cast iron pan) 

Remove the pan from the heat and evenly sprinkle brown sugar over it. 

Arrange pineapple slices in the bottom of the pan to cover the whole surface. 

Set aside the cherries that have been distributed around the pineapple.
Step 3
Flour, baking powder, and salt should all be sifted together.
Step 4
Divide the eggs into two separate dishes. 

Egg whites should be whisked until soft peaks form in a large mixing basin. 

Gradually add the granulated sugar, beating vigorously after each addition. 

Form medium-stiff peaks with the whisk. 

Egg yolks should be whisked at high speed in a small bowl until extremely thick and yellow. 

Gently incorporate egg yolks and flour mixture into whites with a wire whisk or rubber scraper in an over-and-under motion until well combined. 

1 tablespoon melted butter or margarine, plus 1 teaspoon almond extract, are combined in a mixing bowl. 

In a pan, evenly distribute the batter over the pineapple.
Step 5
Bake for 30 to 35 minutes, or until the top springs back when lightly pushed with a fingertip and a toothpick inserted in the middle comes out clean. 

With a table knife, loosen the edges of the cake. 

Before transferring the cake onto a serving platter, allow it to cool for 5 minutes.